Presentation
Last week, on July 6th and 7th , VINNO Organized a European Dealers Meeting (EDM) for all distributors in order to get together in the beatifull city of Barelona, and get the opportunity to share experiences, get to know our colleagues better and present new products.
The agenda for this event was: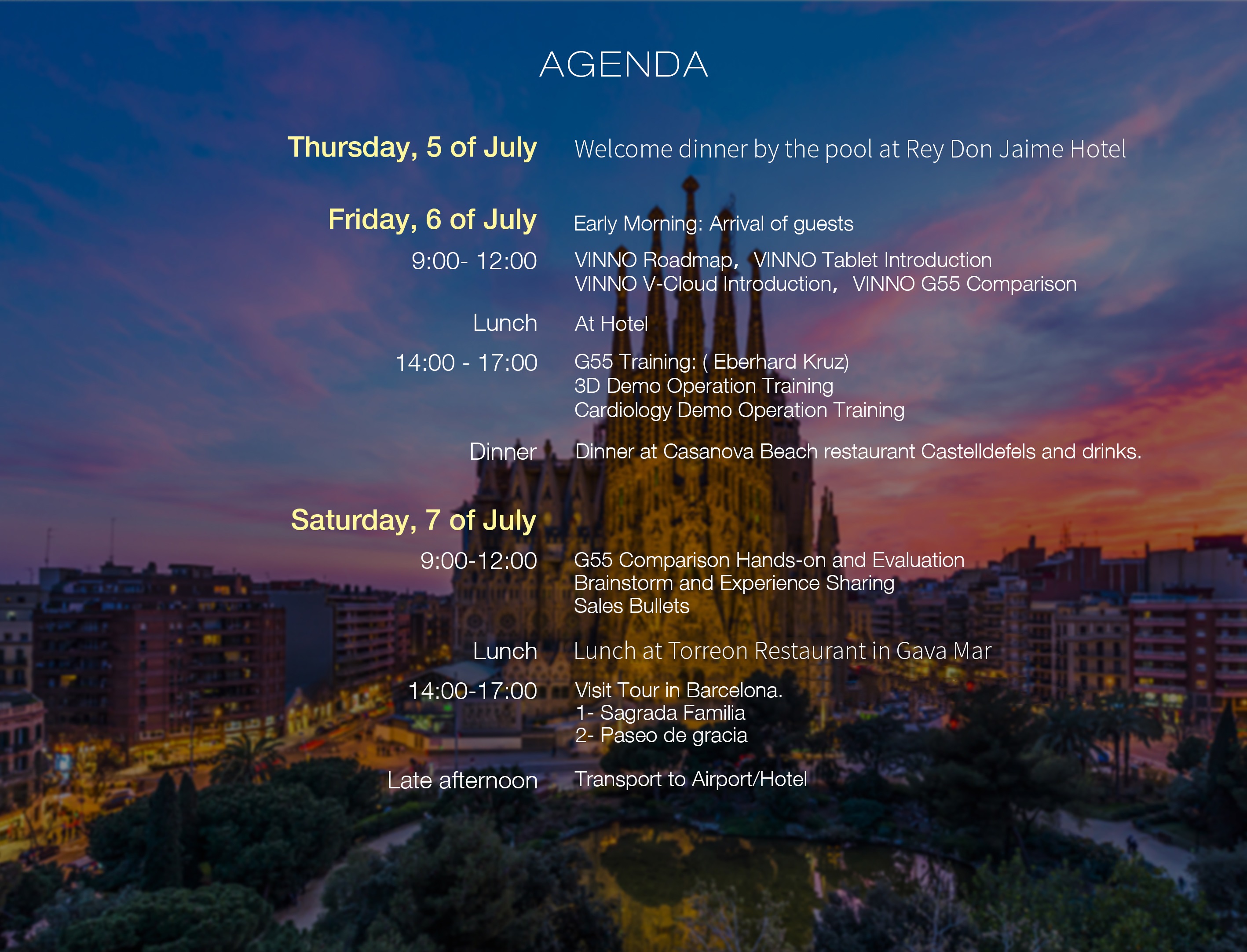 Venue
In order for everybody to enjoy their time in the EDM we decided to bring them to the Gran Hotel Rey Don Jaime in the city of Castelldefels, next to Barcelona.
We booked 2 beatifull rooms in the Congress space of the hotel in order to fit the almost 50 people that came from more than 25 countries for this event.
Welcome Dinner 5th of July.
We had a small welcome dinner the previous night in order for everybody to feel welcome to the event: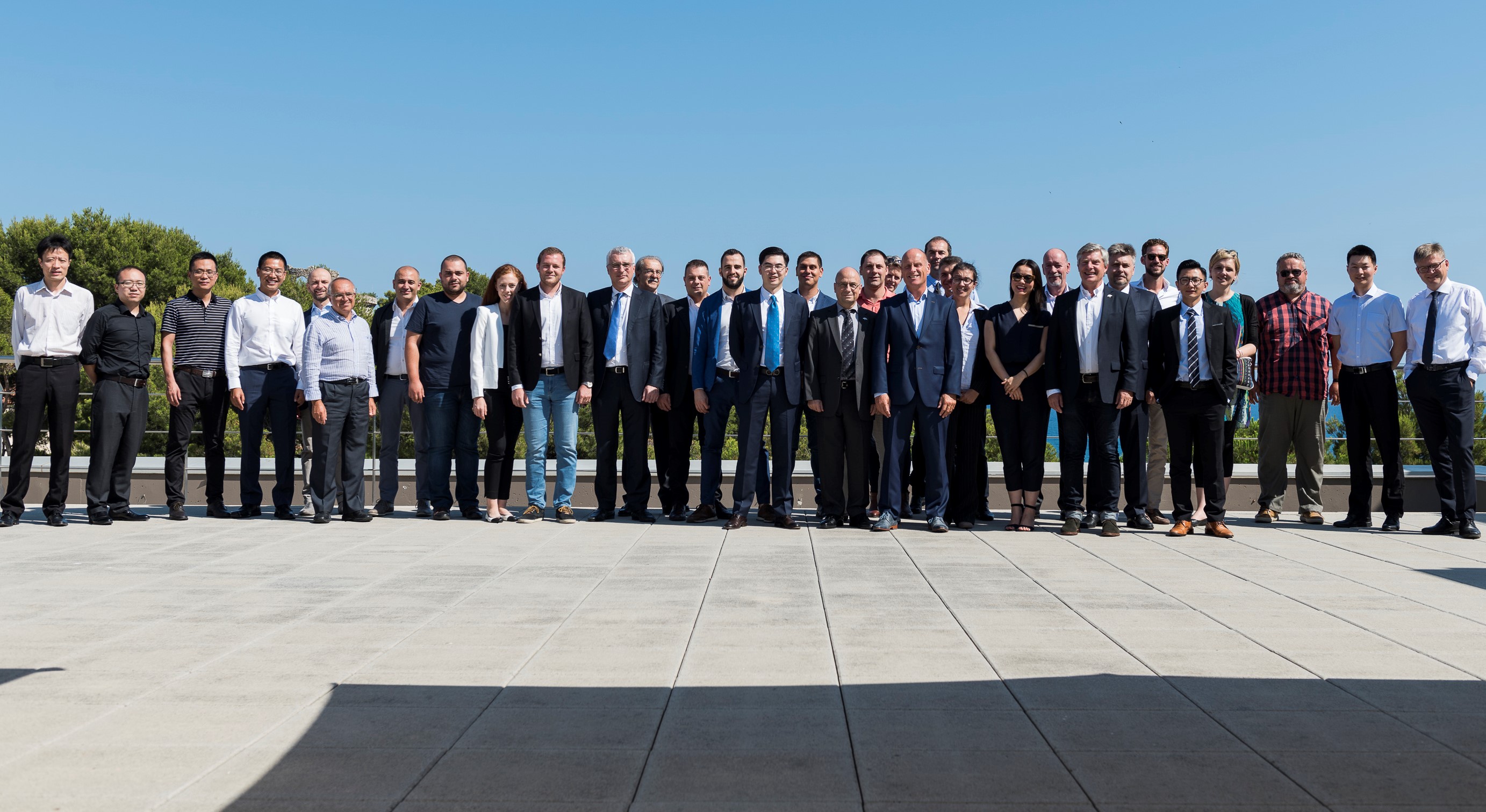 July 6th Product Presentation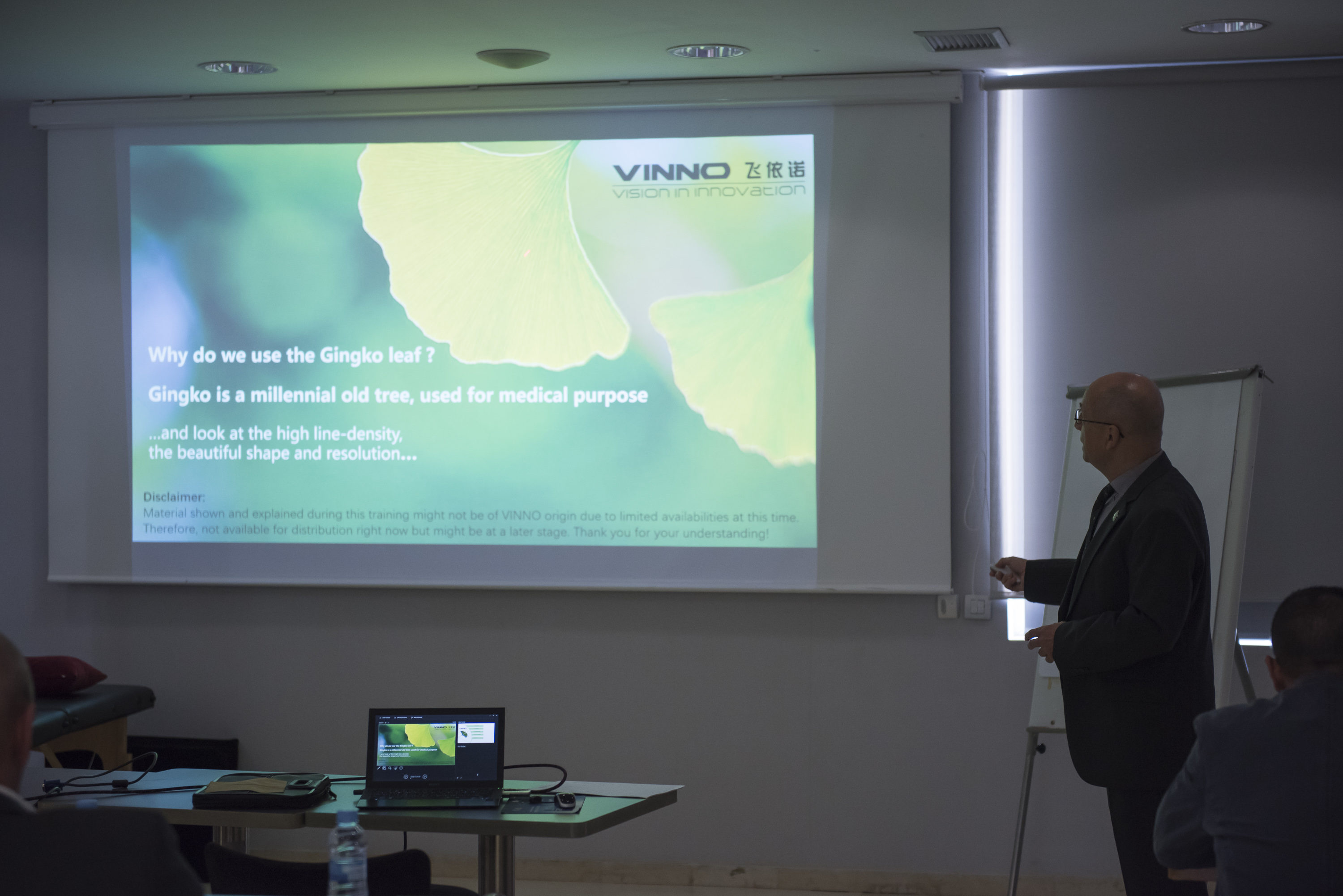 We started with the good news, out Colleagues from VINNO in China, showed us a new product ( to be revealed in January 2019) and showed us the improvements in the VINNO Software. Improvements that astonished everybody and will helps us suceed in the different markets!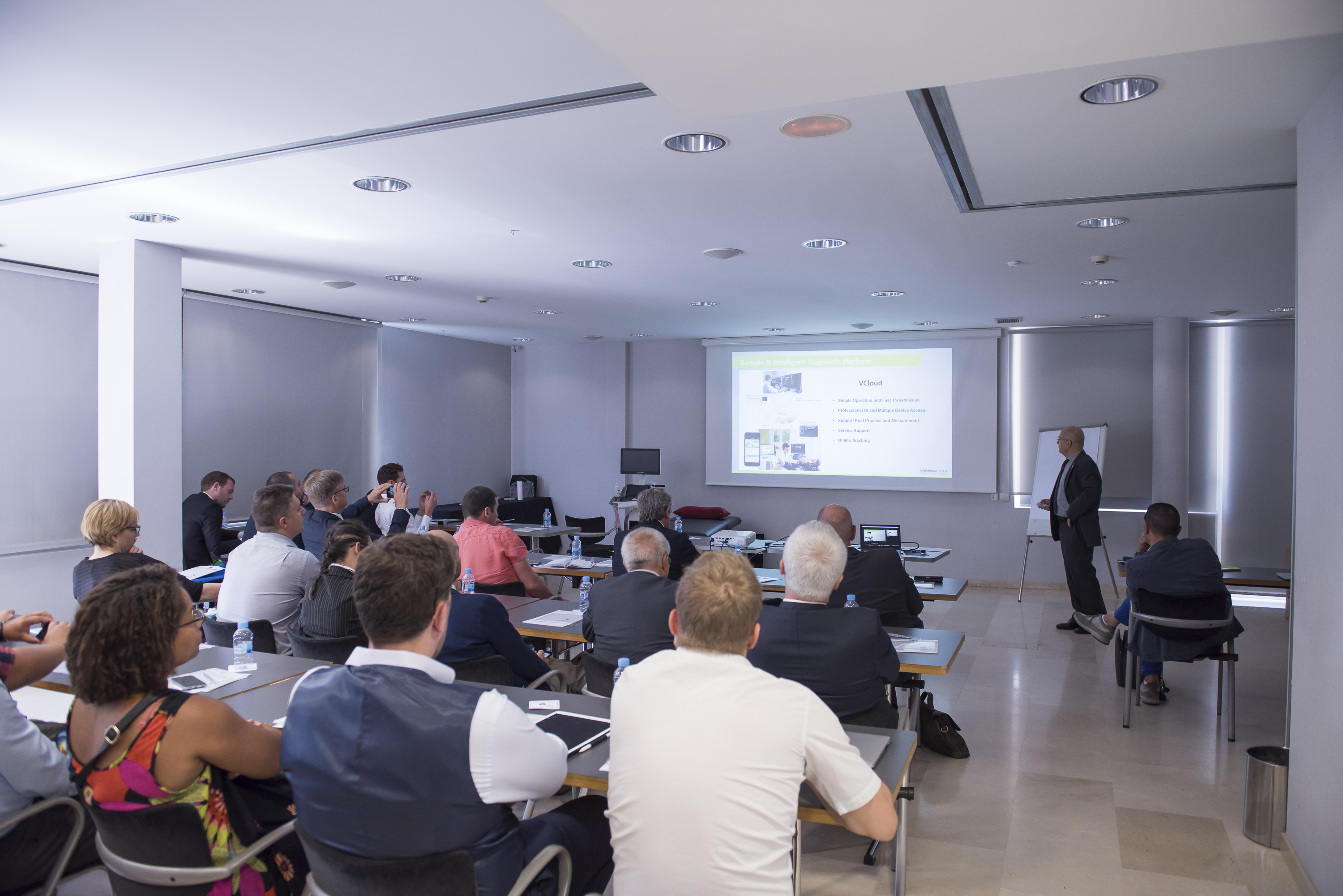 OB/GYn Demo.
We also had the time to tried the new features in OB/Gym, with will for sure bring a lot to talk about.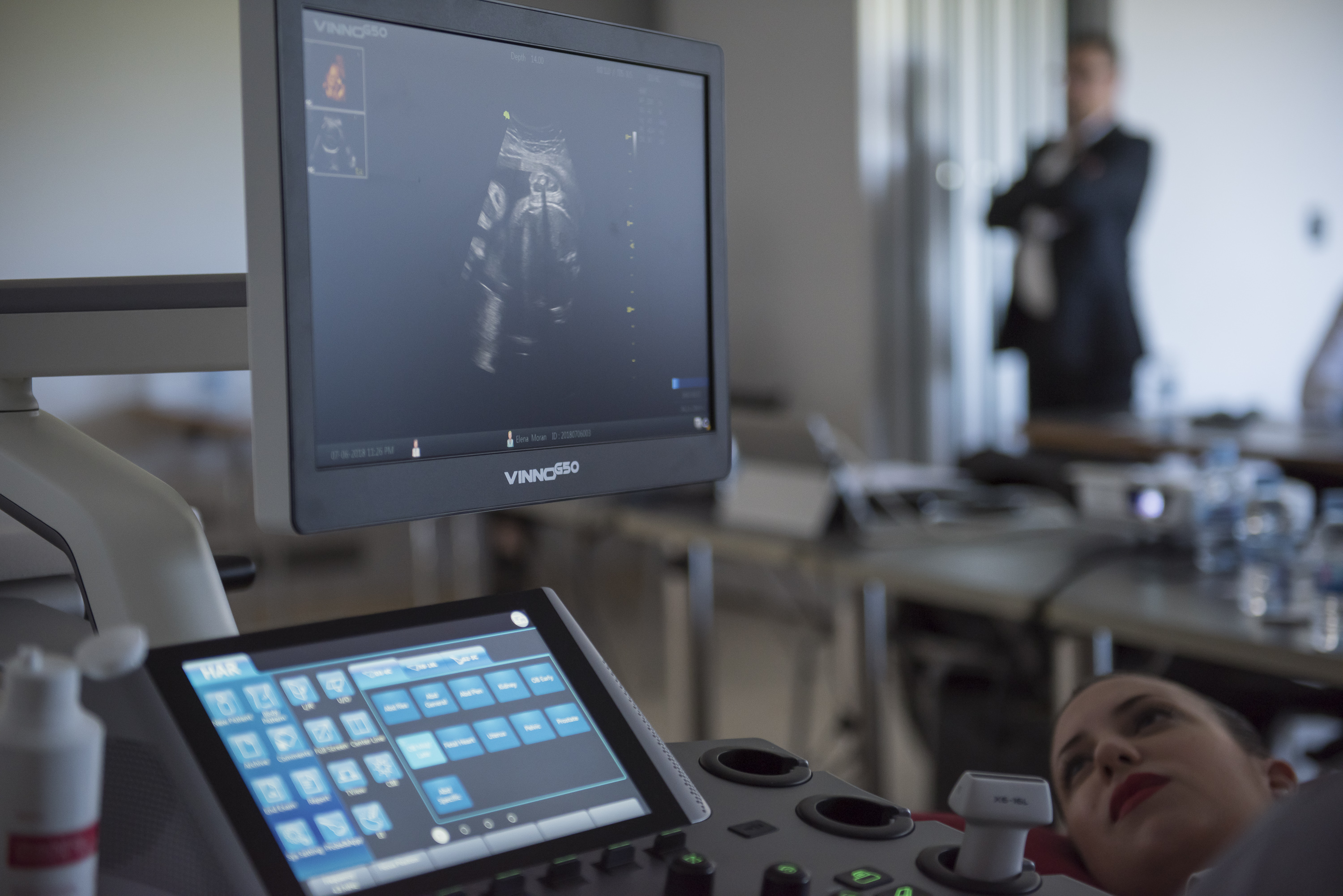 6th of july Dinner
WE had the chance to go for dinner at the lovely venue of Casanova Beach Club  in Castelldefels, were we all had a great time! Cool people in a cool place!
7th of july lunch
We went for lunch to the Torreon Restaurant in Castelldefels, a perfect venue for a shiny day, were we had AWESOME PAELLA!
VISIT To City Center and Sagrada Familia
Finally, and in order for our guests to have a taste of the city of Barcelona, we brought them in a quick tour around the city center of Barcelona, and then to the Sagrada Familia.
We walked the Passeo de Gracia, the Rambla, we saw La Pedrera, La casa Batlló, plaza catalunya, we had a drink in EL nacional, and we save the best for Last, the beatifull Sagrada Familia.
Thanks to all the VINNO Team for this awesome experience, and let's do it again soon!